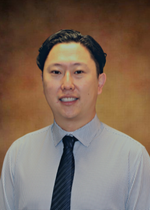 David Cao, M.D.
Specialty: Urology
Dr. Cao is excited to be joining the Canton Community and Graham Health System. Because he has been so busy with training, he doesn't have hobbies as of yet, but looks forward to discovering outdoor interests here in Canton.
A few reasons to see Dr. Cao:
Poor bladder control
Blood in urine
Kidney stones
Interesting Fact: Dr. Cao is conversational in both Spanish and Mandarin Chinese.
Procedures:
Minimally invasive robotic surgery
Urologic prosthesis surgery
Vasectomy
Common Practices Include:
Kidney Stones
Urinary tract infections (UTI's)