Mammogram
Mammograms Save Lives! Recognize the signs and symptoms! Mammograms are the single most effective tool in the early detection of breast cancer and are proven to save lives. We offer traditional mammography and ultrasound. But unlike some other facilities, we offer 3-D digital tomosynthesis as part of our routine screening mammography program. This tool enables us to look through dense breast tissue in ways that older, more common, technologies cannot.
The technologist performing your mammogram is highly skilled in providing detailed images of the breast, which are used to detect cancer or other abnormalities. At Graham Hospital we perform both screening and diagnostic mammograms. Graham is accredited by the American College of Radiology and participates in National Breast Cancer Awareness Day, and with outside agencies who fund mammograms for the uninsured and underinsured, see information below for funding details. We accept self-requested screening mammograms on women who have no breast symptoms. To schedule, call 309-647-5240, ext. 2860 or access your MyGraham login patient portal.
Recognizing breast cancer symptoms
The best way to detect breast cancer early is through the completion of a mammogram. A mammogram can catch abnormal tissue you might not be able to see or feel, and it might spot tumors that just aren't big enough to cause you pain or discomfort.
Watching for signs of breast cancer is still important so that you may get help if you need it. You should perform a monthly breast self-exam to feel for lumps or bumps. You should also watch for other symptoms, including:
Swelling of all or part of the breast
Irritated or dimpled skin
Breast or nipple pain
A nipple that's turned inward
Redness, scaling, or thickening of the nipple or breast skin
Nipple discharge other than breast milk
A lump in the underarm area
Call your doctor if you find anything unusual. And if you're not sure how to do a breast self-exam, just ask your Graham Medical Group doctor. We'll help you understand how to perform these tests quickly and accurately. And we're here for you if your self-exam causes you alarm.
For early detection of breast cancer, the specialists at Graham Health System suggest the following screening recommendations to support breast health:
Breast Screening Recommendations:
Perform a breast self-examination- monthly for all adult women age 20 and over
Visit your doctor for a breast examination.- women in their 20's and 30's as part of a periodic health exam (approximately every 1 to 3 years) women age 40 and over annual CBE exams are suggested.
Have a screening mammogram – annually, beginning at age 40
High Risk Screening MRI Examination – women who are at high risk for breast cancer
Mammography - Did you know with your permission, we have the ability to obtain your prior images for comparison from other facilities?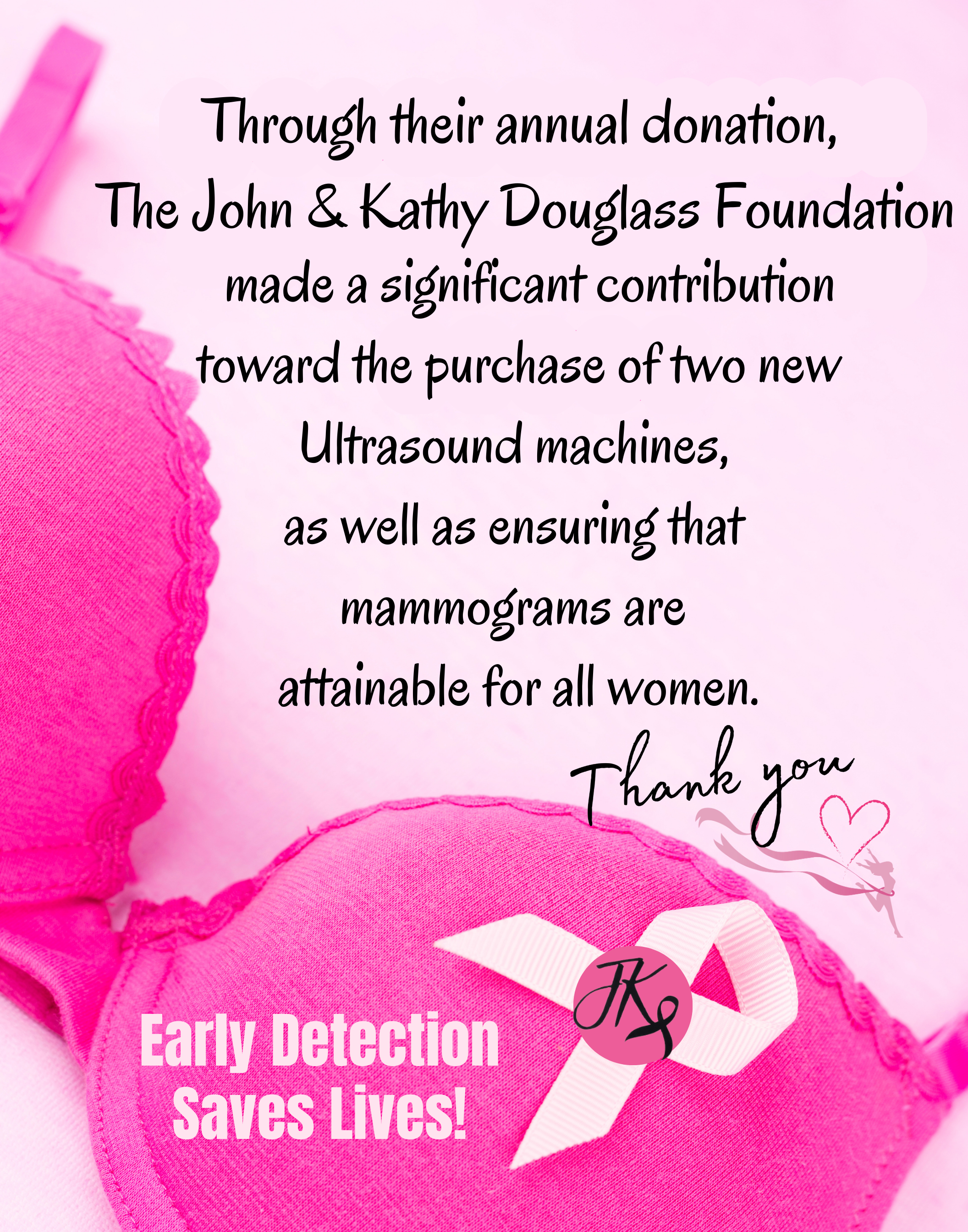 Funding
FULTON COUNTY HEALTH DEPARTMENT
700 E Oak Canton, IL 61520
309-647-1134 EXTENSION 244
ALL REFERRALS ARE WELCOME
Funding is available to assist women with their Breast and Cervical Screening/Diagnostic care through Fulton County Health Department.
Fulton County's primary grant funding resource is the Illinois Breast and Cervical Cancer Program (IBCCP). They also work have other funding through local donations available.
To qualify, women must meet the following requirements:
Illinois resident;
35 – 64 years of age;
Little to no insurance coverage.
Client Navigation is available to assist insured women with their scheduling needs. Diagnostic care assistance is also available to insured women with unmet high deductibles. Application assistance available for those uninsured women diagnosed with breast or cervical cancer and are in need of treatment.
Clients are required to schedule an appointment with a program specialist to complete paperwork prior to receiving a voucher/service. All clients are screened individually to see which financial assistance best meets their needs.
How We are Serving You:
Backpain brought me to the Graham Therapy Department and in a short time, I felt back to normal. I was very please with the staff and impressed with the department.
Gloria Pschirrer